5 tips for moms when buying a home
We mention 5 tips for mothers when buying a home. Today's working moms make many important decisions at home, and often this exact choice is to walk the path of realizing the dream of giving up rent and owning a home.
1. Tips for single mothers
You always have to start from the budget, that is, find out how much your income and expenses are. Be realistic about what you need to spend to prioritize savings.
"The best way to save is knowing that you are subject to a certain spending limit each month. It helps a lot when you have a goal of getting a home because something motivates you, it's not just about tightening your belt for it, it's about getting the down payment on your home." This becomes a great reason not to spend on things you don't need. Set priorities and set aside this amount for savings.
And if you can't find expenses that you can cut back, there are always ways to generate extra income from home: catalog sales, selling those delicious treats, etc. This way you don't neglect your little ones and you can allocate that extra to your home acquisition.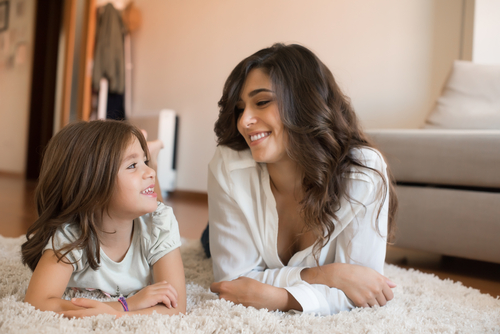 2. Tips for mums with a variable income
You should start from the same principle: awareness of your level of income and expenses. What isn't in it should go into your home savings bag. According to Bailey, the important thing at this point is to emphasize that it's not just about saving by separating that money but also about investing.
"Currently there are many options in which you can invest from 100 pesos. As long as you have the money for the house, the rest can grow and this is a great incentive," he points out.
It's very good to invest, seeing your money grow and knowing how that brings you closer to your goal – if that's not too fast because you'd rather make a moderate-risk investment and don't want to risk the down payment on a house-, it's great to see that your money doesn't sleep in the bank, It also warns.
Among the options mentioned by personal finance experts are Piggy and Direct cetes.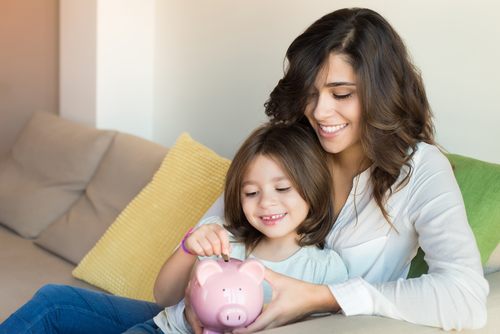 3. Tips for married or partnered mothers
The first step is to make sure that the goal of owning a home is a common goal, not just your goal. If you are both on the same page, there is less chance of you accumulating frustration and not meeting the goal of raising money for your down payment.
The next thing is to create a savings plan. The financial advisor believes that what works for many couples is to adapt to living on one's salary and the other's salary to be used for savings and pleasure. This is a healthy practice that allows them to realize projects like home, going on a trip, or starting a business.